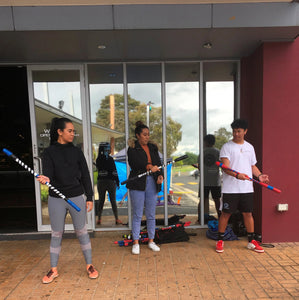 Measina Treasures of Samoa
NAFANUA: Women's Equality
Regular price
$375.00
$0.00
Tax included.
Shipping
calculated at checkout.
The NAFANUA incursion program aims to address Women's Equality.  Traditionally women in Samoa were warriors. Using the Samoan legend of Nafanua, hands-on activities and learning the basic ancient warrior moves used in battle we will demonstrate that women in the Pacific have always been and will continue to be equal to their male counterparts.
The NAFANUA incursion runs for 45 mins.  It includes learning about Samoan legends as well as dance. It is aimed at primary and high school students.  Maximum per group is 30 students and a hall is needed as they will be twirling padded sticks.