• Christmas 2023 • gift guide • Samoan Business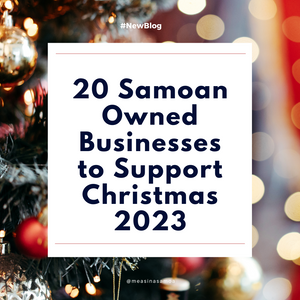 Support Samoan owned Businesses this Christmas. Here are 20 Samoan-owned businesses to support Christmas 2023. This Christmas, why not consider supporting Samoan-owned businesses? By doing so, you are not only buying unique and authentic gifts for your loved ones, but you are also supporting the local Samoan community. Here are 20 Samoan-owned businesses that you can check out this holiday season: Tawsh Lav - Translations of an island girl's perspective: Artistic expression with a cultural twist. In her Etsy store Tawsh shares the artistic expression of Pacific island cultures on clothing, accessories, calendars and art. JT Vinyl Cutting - custom...
---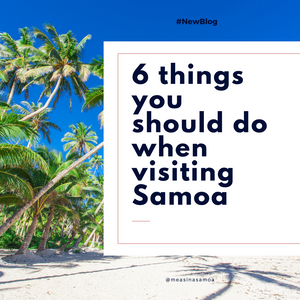 Samoa is a beautiful island with lots of amazing things to see and do. However, it's important to remember that we need to take care of the environment when we travel there. Here are some simple tips that can help you do just that: Reduce, Reuse, Recycle - Remember the three R's! When you're travelling to Samoa, try to bring as little plastic as possible. Bring your own reusable water bottle and say no to plastic straws. If you do use plastic, make sure to dispose of it properly in recycling bins.   Respect the wildlife - Samoa has...
---
• Manu Samoa • Rugby World Cup 2023 • Samoan Rugby Players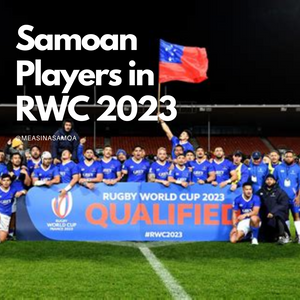 Samoa is known for its rich rugby heritage, and Samoan rugby players have made significant contributions to the sport at both the domestic and international levels. In fact, Samoa has produced many world-class rugby players over the years, including the likes of Peter Fatialofa, Pat Lam, and Tana Umaga, to name just a few. These players have helped to build a strong rugby culture in Samoa, which continues to produce talented rugby players to this day. The Manu Samoa are currently ranked 11th in the world. Their highest Rugby World Cup finish was the Quarter-finals play-off in 1999. With the...
---
• Samoan Engagement • Samoan Programs • Samoan workshops • workshop
When COVID hit our in-person playgroups, workshops, incursions and programs stopped. We moved as many of our courses online and increased the products we sold in our online store. COVID had such a huge impact on Measina the business. As the owner and pretty much only employee of Measina having the business change and almost come to a halt caused me anxiety and heightened my ADHD symptoms.   Anxiety is a common emotion that many business owners experience. It can manifest in different ways, such as feeling nervous before making an important decision or worrying about the future of the...
---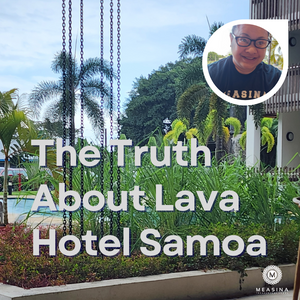 We (Logan and I) stayed at Lava hotel for 12 nights. My sister and her 3 children also stayed at Lava hotel for 12 nights. My brother and his wife stayed there for 10 nights. While the length of stay and the room numbers differed, we all had one thing in common in our review of our stays and that was that Lava Hotel was inconsistent with everything. Let's tell you the truth about Lava Hotel.   Check-in Each of our check-in experiences were so different. Logan and I got free orange juice on arrival but were told to sit...