• melbourne • movie review • samoan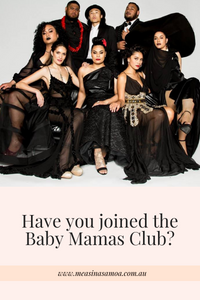 The award-winning Web series Baby Mama's Club recently released the second instalment of their series, the prequel. I was completely in love with the Baby Mama's Club since the first season.  I was a single mother for so long and I connected to the stories of the characters, so I had huge expectations of the second part. I was looking forward to being entertained by issues faced by single mothers but instead, I was kept laughing by so many other topics. My top 3 loves of Baby Mama's Club the prequel are: Hold Men Accountable Usually, you will see that...
---
• educational resource • melbourne • pacific youth • racial profiling • schools • women's health west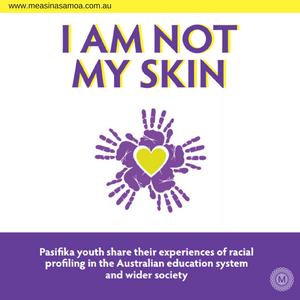 I was a participant in the Our Community Our Rights Program organised by Women's Health West. I initially signed up just to get out of the house and meet other Pacific Women.  I had no real expectations to begin with. Once we started I knew that this is exactly where I needed to be, this was how I could help make positive changes for Pacific people in my community. 'I Am Not My Skin' is a CD featuring Pacific Island Youth sharing their experiences with racial profiling in school and the community.  It will be used as a resourced for...
---
• hip hop • melbourne • pacific islanders • rapper • youth detention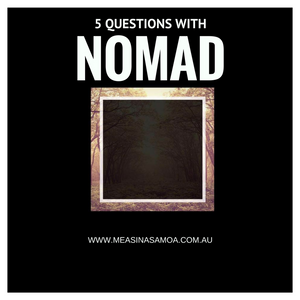 I recently attended a Matua Talanoa session as a part of my local council's efforts to address the enormous representation of Pacific Islander youth represented in Victoria's Juvenile detention centres.  ABC reported that Pacific Islander youth make up a total of 14 percent of youths who are sentenced and spend time in a Juvenile detention centre. This is a huge number.   During our parent discussions, we found that one reason for this discord causing issues in homes is intergenerational conflict and lack of communication.  With one area being the dreams and aspirations of our youth not being heard by parents...
---
• American Samoa • Kiwi Pacific Store • melbourne • Men's clothing • Samoa • Tanoa Samoa • Toa Samoa • women's clothing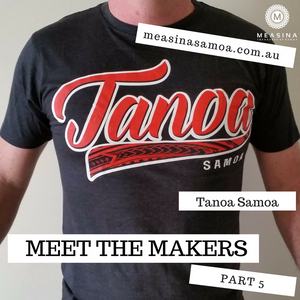 Our fifth installment of our Meet the Makers series will be talking about the creators of our clothing and snap back caps, Tanoa Samoa. The tanoa is the traditional Samoan bowl that the 'ava is prepared in. It is different to the bowls you will find around the Pacific as they have many legs around the bowl.  The tanoa is culturally significant in Samoa as it is used during the customary 'ava ceremony.  It is no wonder that the tanoa is used as the name and logo of Tanoa Samoa, who are fast becoming a significant player in the retail...
---
• dresses • fashion • Mahealanis • melbourne • Samoa • women's clothing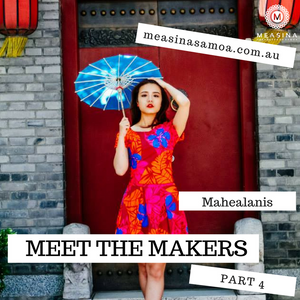 Today we are meeting our amazingly talented women of Mahealani Fashion. Mahealanis is a clothing brand selling original Samoan inspired designs. Their mix of modern styles with traditional features makes them stand out from the crowd. The store is run by a mum and daughter team from their store in Vaimoso. Their clothing have been seen around the globe. Their most memorable stage has been at the Miss World Pageant in 2015 when Latafale Auvaa wore two Mahealanis dresses while participating as a Miss World contestant. We know that Mahalanis styles are beautiful and come in a range of sizes and...