• Samoa • Samoa Environement • Samoa Tour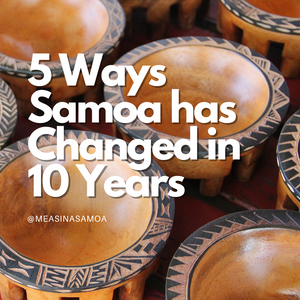 To begin with you need to know that I lived and worked in Samoa for nine years (2005 – 2014). Samoa has and always will be in my heart, blood, and life. After living away from Samoa for nine years I was blessed to return to Samoa for a wonderful 4-week trip. After some reflection, here are some of the things that we noticed had changed in Samoa over the last 10 years. 1. More Cars If you remember in 2009 Samoa changed the side of the road, they drove on so that farmers could easily access farming equipment from...
---
• air conditioned places in Samoa • places to eat in Samoa • Samoa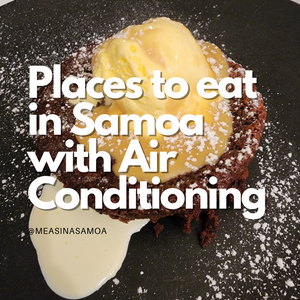 While I love the weather in Samoa, this trip it took me while to acclimatise. So, while I don't mind places to eat that are not air conditioned, sometimes you just need a break from the sweat. Here are 10 places in Samoa to eat that have air conditioning. Mari's Café We love Mari's and have been eating here for years. My old work office was located just above and so I would eat there often. More recently we went back, and the customer service and food were still amazing. Highly Recommend!       Rosy's Burgers Rosy's Burgers were...
---
• American Samoa • Are Samoa and American Samoa the same • Samoa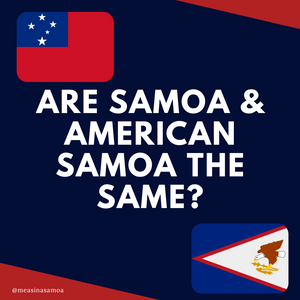 This is not really a straightforward question.  You need to understand the history of Samoa and American Samoa before you can answer if Samoa and American Samoa are the same.
---
• samoa • Samoan • Samoan music
We all know that music can set the scene for any occasion. It can make you feel sad when it reminds you of a memory of someone you loved.  Music can also bring you happiness and pump you up for things to come.  Music has been a huge part of my life, especially Samoan music.  Here are our favourite Samoan songs and why.     La'u Lupe Ua Lele When I was learning Samoan at university we had to do a group performance of a Samoan song.  La'u Lupe Ua Lele was the song we chose and is one of...
---
• Irritable Samoan • Samoa • travel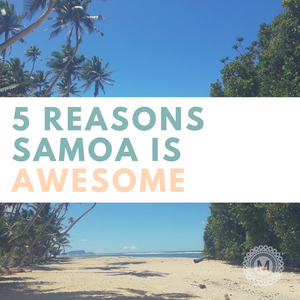 Samoa is an amazing country in the Pacific Ocean. You will encounter many wonderful things to do, places to see and food to eat. Here are 5 reasons why Samoa is Awesome.