• samoan • Samoan Business • Samoan Women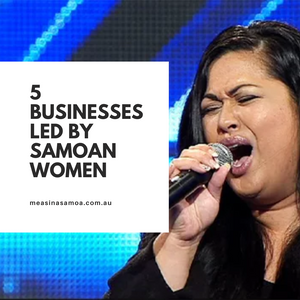 In celebration of International Women's Day we are sharing 5 businesses led by Samoan women who amplify Samoan Culture. JT Vinyl Cutting – If you didn't get a 685 T-shirt or car decal from JT Vinyl Cutting then who are you? In all seriousness though, if you are looking for custom Vinyl stickers for all surfaces and personalised apparel, make sure to check out JT Vinyl Cutting.   Mau Our Culture Your Story – Mau is headed by three beautiful women. They amplify Samoan Culture through cultural keepsakes that connect the past, present, and future generations to their heritage. They...
---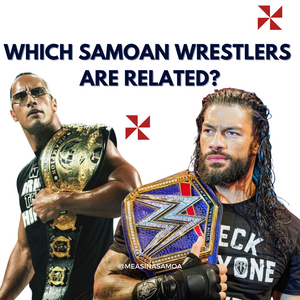 One of the sports that Samoans are well known for is Wrestling.  In fact, it has been a family tradition for a particular Samoan family. To celebrate how wrestlers have brought Samoa to mainstream television we are going to talk about which Samoan wrestlers are related.
---
• samoan • Samoan childrens songs • samoan for kids • samoan song • Samoan songs for kids • Tamaiti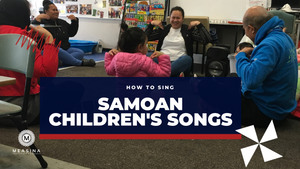 Today we sing the Talofa Lava song so that children can learn how to say hello in Samoan. Talofa lava, lava, lava Po'o fa'apefea mai outou? O lo'o maloloina lelei, fa'afetai We then sing Faafetai i le Atua, a popular hymn for the LMS church. It is also sung using Samoan sign language. Fa'afetai i le atualena tatou tupu aiina ua na alofa fuaia te tatou uma Ia pepese ia pepesealeluia faafetaiia pepese ia pepesealeluia faafetai   The next song is My God Loves Me in English and then in Samoan. Our final song is the Tofa song. Where students...
---
• greetings in Samoan • learn Samoan • learn Samoan online • samoan • samoan online • samoan online course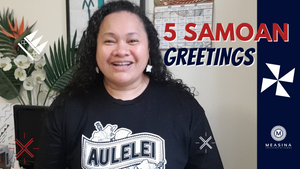 Like many languages there are more than one way to say hello in Samoan. Here are 5 ways to greet someone in Samoan. Phrase 1 Talofa or Talofa Lava - Hello Phrase 2 Si o'u alofa - I greet you with love Phrase 3 Malo le soifua - Good health to you Phrase 4 Ua - what's up Phrase 5 Malo - Hi Comment if you can tell us other ways to greet in Samoan. To hear the pronunciations and full descriptions watch the video below
---
• Cultural appropriation • decolonise • PSA • samoan • Samoan Culture • Samoan Families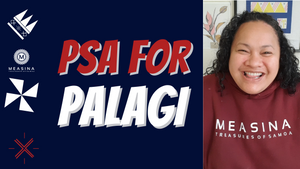 Today we share our opinion on palagi (non-Samoans) and cultural appropriation. Why is this important? With the BLM more people became aware of the racism faced by Black people in the USA. This lead to more awareness of the racism faced by people of colour around the world. One way that we hope to help end racism is to point out things that could be changed. To make sure that our Samoan voices are heard directly from Samoans. Today we talk about cultural appropriation.  While it is not directly racist, it removes the meaning behind our culture and erases our...