• create • dance • language • samoan • upcycled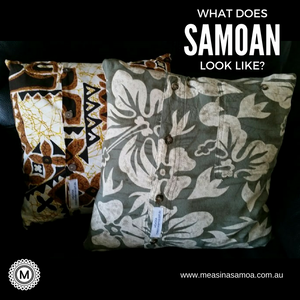 We often hear of the differences of opinion on what is Samoan and what is not Samoan.  Of course you will see the traditional Samoan cultural aspects and products and yes they are distinctly Samoan. Measina Treasures of Samoa as an entity would like to take this a little further and add that Samoan can be people.  Samoan can be what Samoans make, write, sing, rap, choreograph and design because it is made by a Samoan. May be these points will help you to decipher what does Samoan look like? Samoan looks like the young Samoan mother in New Zealand...
---
• cultural diversity • culture • language • measina • melbourne • pacific islands • polynesian • samoa • tonga
"I believe the children are our future Teach them well and let them lead the way Show them all the beauty they possess inside Give them a sense of pride to make it easier Let the children's laughter remind us how we used to be" Yes they are the lyrics to the Whitney Houston song 'The greatest love of all".  So why am I including them in today's blog?  I am including them because yesterday we saw a video of Pacific Island girls beating up on another girl at a train station blasted across the media.  I am including it...