• beauty • Logan and Damon • Product Review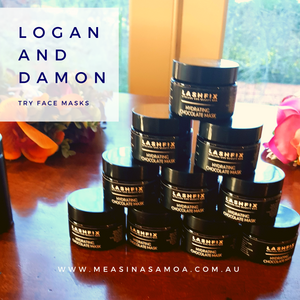 Logan and Damon are back and have a new Samoan product review for us! Today they review the LashFix Hydrating Chocolate Facial Mask.  We know that you will get a laugh from these funny jokers.  Remember to subscribe to our YouTube Channel, like and comment. We would also love to hear what kind of videos you would like us to make so leave us a comment below.  
---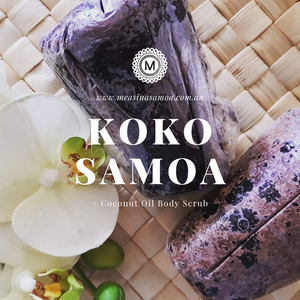 As I looked around the internet, I saw more and more DIY recipes for coffee body scrubs.  That is when I thought, "Hey!  This could totally be done using Koko Samoa." So I went to work trying a bunch of recipes and finally came up with something that I think you will love and leave your skin feeling soft and smooth.   What is great about this recipe is that it is easy, affordable and all the ingredients are good for you. Cacao (Koko Samoa) is full of flavonoids.  Flavonoids are antioxidants. Antioxidants are found in a variety of fruits...