• ailao • Ailao Afi • culture • dance • Fire Knife Dance • how to tie a lavalava • lavalava • Measina Siva Afi School • online courses • Siva Afi • Siva Afi Performance • Siva Afi Samoa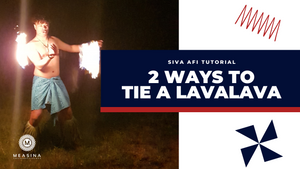 If you are a Siva Afi (fire knife dance) performer you are going to want to know how to tie a lavalava. A lavalava is known as a pareo or sarong in other places.  In Samoa it is called a lavalava, ie lavalava or just an ie.  It is the material that is used as clothing and wrapped around the waist or body. Siva Afi performers use them in their performances as it was traditionally used by our warriors when they went to war. For those of you who don't know siva afi is an adaptation of the ailao, a...
---
• create • dance • language • samoan • upcycled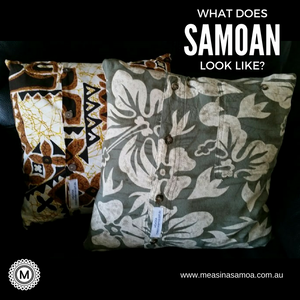 We often hear of the differences of opinion on what is Samoan and what is not Samoan.  Of course you will see the traditional Samoan cultural aspects and products and yes they are distinctly Samoan. Measina Treasures of Samoa as an entity would like to take this a little further and add that Samoan can be people.  Samoan can be what Samoans make, write, sing, rap, choreograph and design because it is made by a Samoan. May be these points will help you to decipher what does Samoan look like? Samoan looks like the young Samoan mother in New Zealand...