• samoan • Samoan childrens songs • samoan for kids • samoan song • Samoan songs for kids • Tamaiti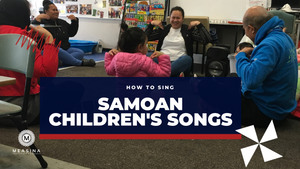 Today we sing the Talofa Lava song so that children can learn how to say hello in Samoan. Talofa lava, lava, lava Po'o fa'apefea mai outou? O lo'o maloloina lelei, fa'afetai We then sing Faafetai i le Atua, a popular hymn for the LMS church. It is also sung using Samoan sign language. Fa'afetai i le atualena tatou tupu aiina ua na alofa fuaia te tatou uma Ia pepese ia pepesealeluia faafetaiia pepese ia pepesealeluia faafetai   The next song is My God Loves Me in English and then in Samoan. Our final song is the Tofa song. Where students...
---
• early childhood learning • learn Samoan • learn Samoan online • Tamaiti • teach Samoan • teach Samoan at Home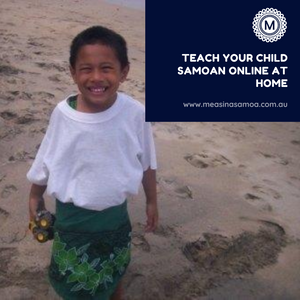 Are you working from home and have children that need homeschooling or who can't go to the babysitter (thank you COVID-19)?  Do you ever just need a solid 2 hours to knock work out in peace a quiet?  Do you feel guilty that one of the only ways to do this is to give your child screen time?  There is no need to feel guilty anymore.  Did you know that there are online platforms that can teach your children Samoan? So yes, they are using screens, but they are also learning valuable lessons about their Samoan language and culture.  Here...
---
• early childhood education • early childhood learning • Tamaiti • teach Samoan at Home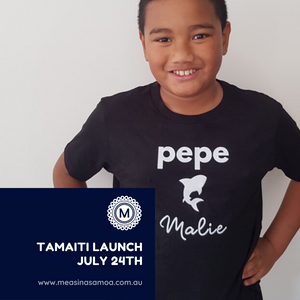 A few weeks ago we announced that we would be ceasing all our Measina Playgroups.  We also announced our new early childhood program, Tamaiti, to help children stay connected to their Samoan roots. Tamaiti is an online video subscription.  What does that even mean? Tamaiti is a collection of videos.  Viewers can access these videos through a monthly subscription.  You know how each month you pay to access services like Netflix, Stan, Hulu, and Foxtel, this is how you would access the Tamaiti videos.  Each month we add new videos for you to watch and rewatch.  In the coming weeks,...