• Samoan Culture • Samoan Food • Samoan traditions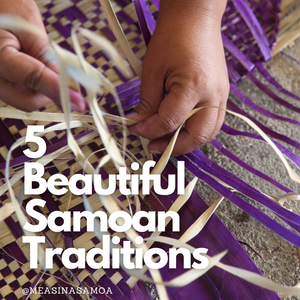 Here are 5 beautiful Samoan cultural traditions: 1. Fa'a Samoa - This refers to the Samoan way of life, which emphasizes respect for family, community, and elders. 2. Traditional dance - Samoan dance, or Siva, is a beautiful and expressive art form that has been passed down through generations.   3. Tattooing - Samoan tattoos, or tatau, are highly respected and seen as a symbol of cultural identity and status. 4. Food - Samoan cuisine is known for its unique blend of flavours, using fresh ingredients like coconut, taro, and seafood.   5. Hospitality - Samoans are known for their...
---
• how to make faapapa • how to make faiai eleni • how to make keke puaa • how to make pani popo • how to make panikeke • international foods • polynesian foods • Samoan Food • Samoan recipes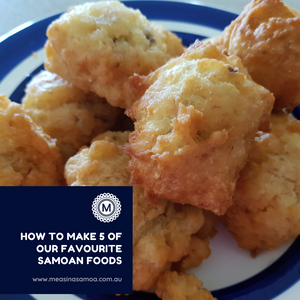 Samoan food is rich, it can be sweet, it often includes coconuts but it is so delicious.  If you have not tried Samoan food, you are missing out.  While many of these are not traditional Samoan, they were introduced to Samoa and had the Samoan touch added to them, they are still considered Samoan food.  Hopefully, we can do a traditional Samoan food blog in the future.  Today these Samoan foods are what we love and adore and hope that you do too. Pani Popo The rich coconut sauce that covers the buns brings the sweet bun to another level. ...