• Christmas 2023 • gift guide • Samoan Business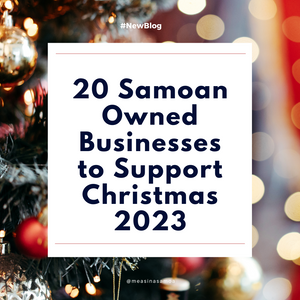 Support Samoan owned Businesses this Christmas. Here are 20 Samoan-owned businesses to support Christmas 2023. This Christmas, why not consider supporting Samoan-owned businesses? By doing so, you are not only buying unique and authentic gifts for your loved ones, but you are also supporting the local Samoan community. Here are 20 Samoan-owned businesses that you can check out this holiday season: Tawsh Lav - Translations of an island girl's perspective: Artistic expression with a cultural twist. In her Etsy store Tawsh shares the artistic expression of Pacific island cultures on clothing, accessories, calendars and art. JT Vinyl Cutting - custom...
---
• samoan • Samoan Business • Samoan Women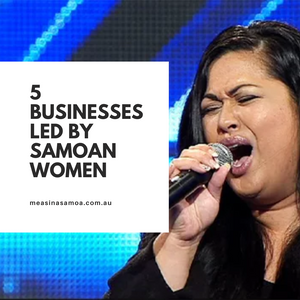 In celebration of International Women's Day we are sharing 5 businesses led by Samoan women who amplify Samoan Culture. JT Vinyl Cutting – If you didn't get a 685 T-shirt or car decal from JT Vinyl Cutting then who are you? In all seriousness though, if you are looking for custom Vinyl stickers for all surfaces and personalised apparel, make sure to check out JT Vinyl Cutting.   Mau Our Culture Your Story – Mau is headed by three beautiful women. They amplify Samoan Culture through cultural keepsakes that connect the past, present, and future generations to their heritage. They...