• samoan • Samoan childrens songs • samoan for kids • samoan song • Samoan songs for kids • Tamaiti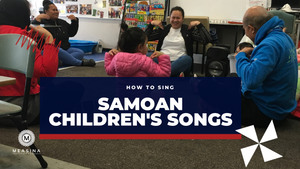 Today we sing the Talofa Lava song so that children can learn how to say hello in Samoan. Talofa lava, lava, lava Po'o fa'apefea mai outou? O lo'o maloloina lelei, fa'afetai We then sing Faafetai i le Atua, a popular hymn for the LMS church. It is also sung using Samoan sign language. Fa'afetai i le atualena tatou tupu aiina ua na alofa fuaia te tatou uma Ia pepese ia pepesealeluia faafetaiia pepese ia pepesealeluia faafetai   The next song is My God Loves Me in English and then in Samoan. Our final song is the Tofa song. Where students...
---
• mother's day • Samoan music • samoan song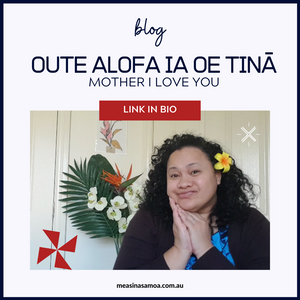 Forgot to get mum a gift for Mother's Day?  You could learn this beautiful Samoan song to sing for mum on her special day.     Here are the words: Samoan Lyrics 1. Oute alofa, ia oe tina.* Ua auina mai a'u ia oe e le Tama. Pe a ou latalata ia oe. Oute iloa lou alofa ia te a'u. 2. Oute alofa, ia oe tina. Oute fia fesoasoani ia oe. Ma usita'i, ia te oe. Fiafia aua oute alofa fo'i ia oe. Oute alofa ia oe lo'u tina. English Translation 1. Mother*, I love you; mother, I do. Father...